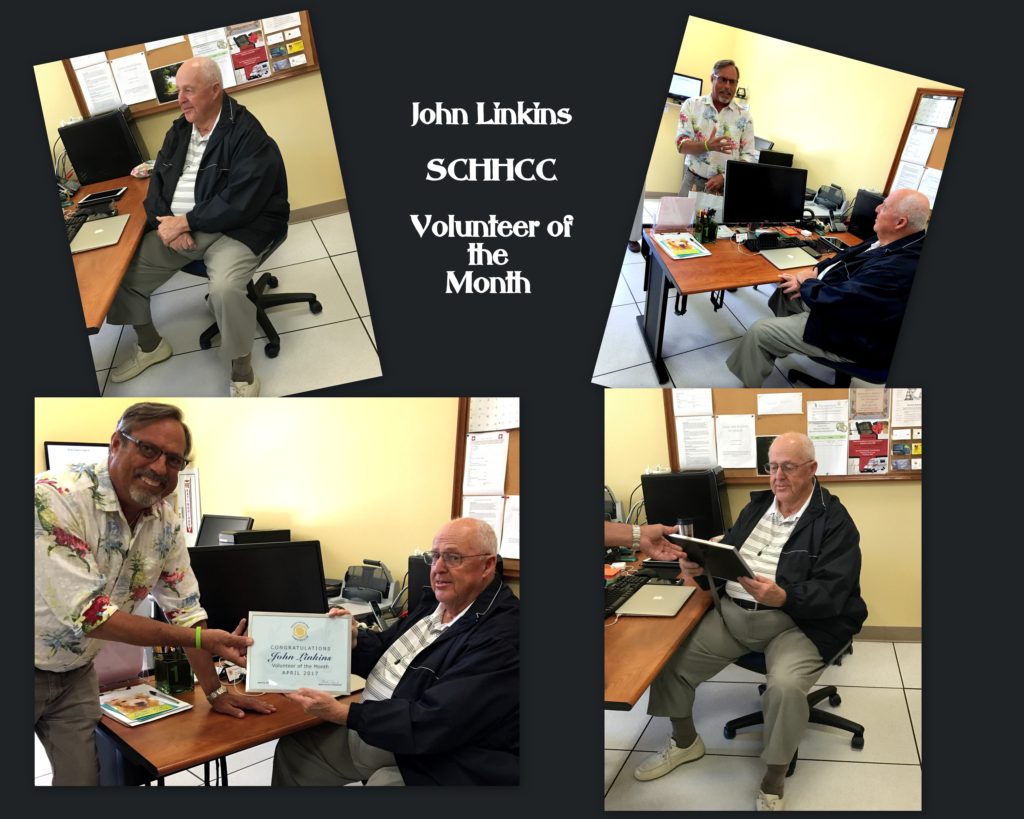 The Computer Club Staff is pleased to acknowledge Monitor John Linkins as Volunteer of The Month. John has volunteered (550) hours during the year of 2016. We have received many commendations from club members for John's friendly assistance at the Computer Center.
John moved to Sun City in 2006. He joined the Computer Club in 2009 and said he found it to be his favorite club in Sun City and soon after become a monitor. John commented, "Being a monitor gives me the opportunity to meet and help people." Though he admits to not being a skilled computer technician or a software specialist, he does have some working computer knowledge and he is able to provide basic help. He noted that most club members who come into the Open Room have general knowledge but may be stuck on one simple function. "I love it when I am able to help them but in many situations I refer them to our Help sessions or the Club Education Classes."
The Board of Directors extends their sincere appreciation for John's dedicated volunteer service to the club.
Computer Club President, Mark Davis,  presents John with his certificate and engraved Volunteer of the Month tumbler.